MusiClub members get access to:
Before you join
If you would like to play on a classical piano in building 568, please contact the Jazz Club.
Please inquire about the availability of our locales. We have many bands playing, and we want you to have a realistic idea when the rehearsal rooms are actually available before you pay a membership fee (check the Rooms and Equipment section).
Fees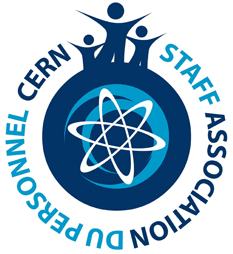 Annual fee: 50 CHF
Reduced rate for summer students: 10 CHF
Key deposit: 50 CHF
Your membership is usually valid until the end of the year and there is no pro-rata discount for subscribing during the year. But, if you join from 1st of November onward, your membership will be valid until the end of the following year.
NEW: Members of the CERN Staff Association can get a 10 CHF refund. Thus, if you are a fully paid MusiClub member for this year, and you're a member of the Staff Association, and you would like the discount applied, then please e-mail a scan of your Staff Association member card together with your complete bank details to music.club@cern.ch and ask for your 10 CHF refund.
Membership
Please note that everyone playing in your band has to become a member of the MusiClub.
Please don't forget to renew your membership for the following year before the end of the year. Please add the name of the band and the name(s) of the band members in the comment field of the bank transfer and please send a scanned proof of payment to music.club@cern.ch with the name of the band and the name(s) of the band members.
There are several reminders and there is a grace period for renewing your membership. After that, the bookings made in advance are cancelled and the access to the booking sheet is revoked.
How become a member and get a key
Just send the list of members (first name, last name, e-mail address), pay your fee (and, if needed, the key deposit) to UBS using the following IBAN/BIC information, either in person at UBS at CERN, or via online banking:
UBS account: C7-109,252.0 (clearing 279)
IBAN: CH97 0027 9279 C710 9252 0
BIC: UBSWCHZH80A
Please add in the comment field of the money transfer:
The name of the band, the name(s) of the band members
If the payment includes a key deposit.
IMPORTANT: we strongly suggest to make the transfer from a Swiss account or, failing that, as a direct cash deposit at the UBS counter. International transfers to our account (including Revolut, etc) can incur significant bank fees which you will be asked to cover.
Next, please e-mail a scan of the proof of payment to music.club@cern.ch and we'll get back to you to give you a key if you paid the deposit, show you around, give you the username/password, sign you up on our mailing list, etc.
Access for external members
If you do not have a CERN badge, you will need to get an external access card. The external access card allows non-CERN employees to gain access to the small locale, and music events on site.
You will need to ask for an External Access Card by e-mail to music.club@cern.ch, specifying your full name as stated on your passport or id card.
You will receive by e-mail a link to a form. Please fill the form completely, include a pdf scan of your passport or id card. If you have any questions about the form, please contact us at this same address.
Once the secretary has received the completed form, it will then be sent to the Staff Association for final approval and to the access service.
After a few days, it will be ready for you to pick up at building 55, just outside Entrance B gate. You must visit during working hours to collect your access card.
Before you leave
All good things come to an end sometime. Please plan ahead and send an e-mail to music.club@cern.ch to get an appointment in time before you leave, where you can give back the key and get the refund of your key deposit.