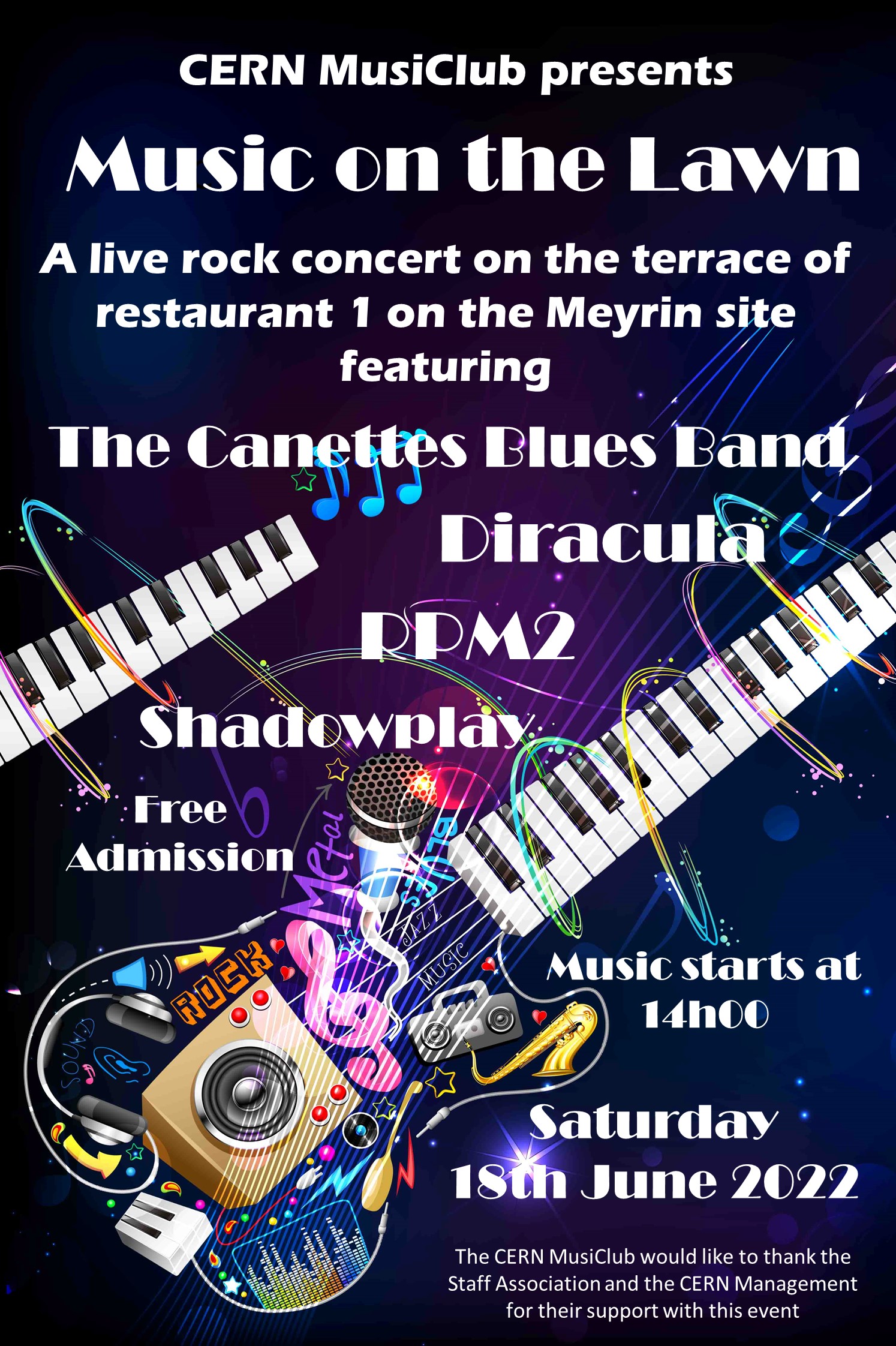 The CERN MusiClub is pleased to announce that, as part of the "Fête de la musique" 2022, the club will be organising "Music on the Lawn" on Saturday 18 June on the terrace of Restaurant 1, on the Meyrin site. Music will start at 14h and finishes around 18h.
"Music on the Lawn" is a free rock concert featuring bands from the CERN MusiClub. This year's event, the first since 2019, will feature RPM2, Diracula, the Canettes Blues Band and Shadowplay.
After a two-year hiatus, the CERN MusiClub is also planning this year's Hardronic Music Festival to be held on 23 July on the terrace of Restaurant 3. We invite you to save the date and stay tuned for full details coming soon.