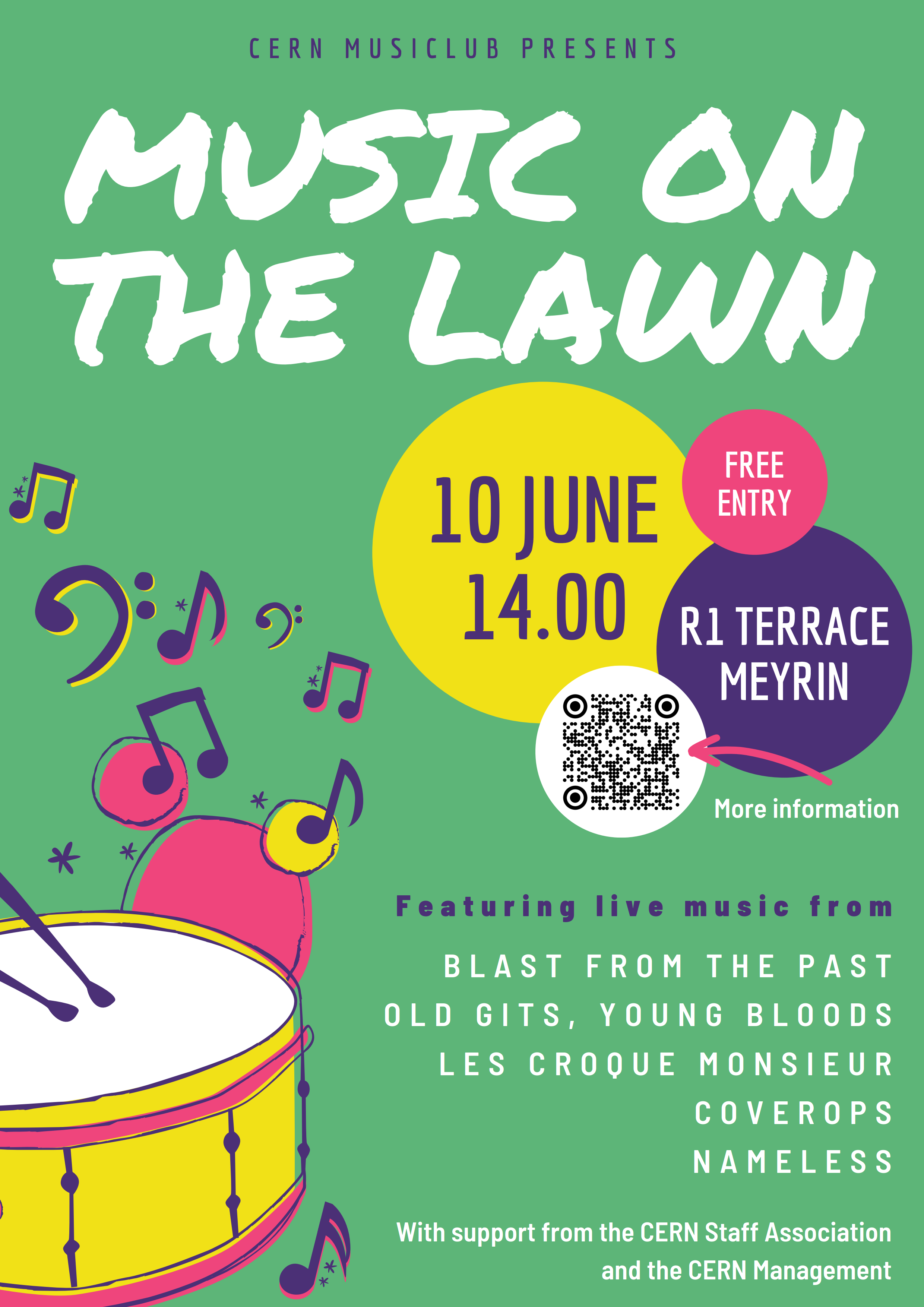 The CERN MusiClub invites you to join us for Music on the Lawn which will take place on Saturday 10 June on the Restaurant 1 terrace of the Meyrin site.
Music on the Lawn is an informal free concert featuring bands from the MusiClub. This year's event will feature live music from:
Old Gits, Young Bloods
Nameless
The music will start at 14h and finish around 19h. Please note that, as on any other day, a CERN access card is required to access the site. We hope to see you there!
The MusiClub is also planning this year's Hardronic Music Festival which will be held on 8 July on the terrace of Restaurant 3. We invite you to save the date and stay tuned for full details coming soon.
The MusiClub would like to thank the Staff Association and CERN Management for their support for these events.